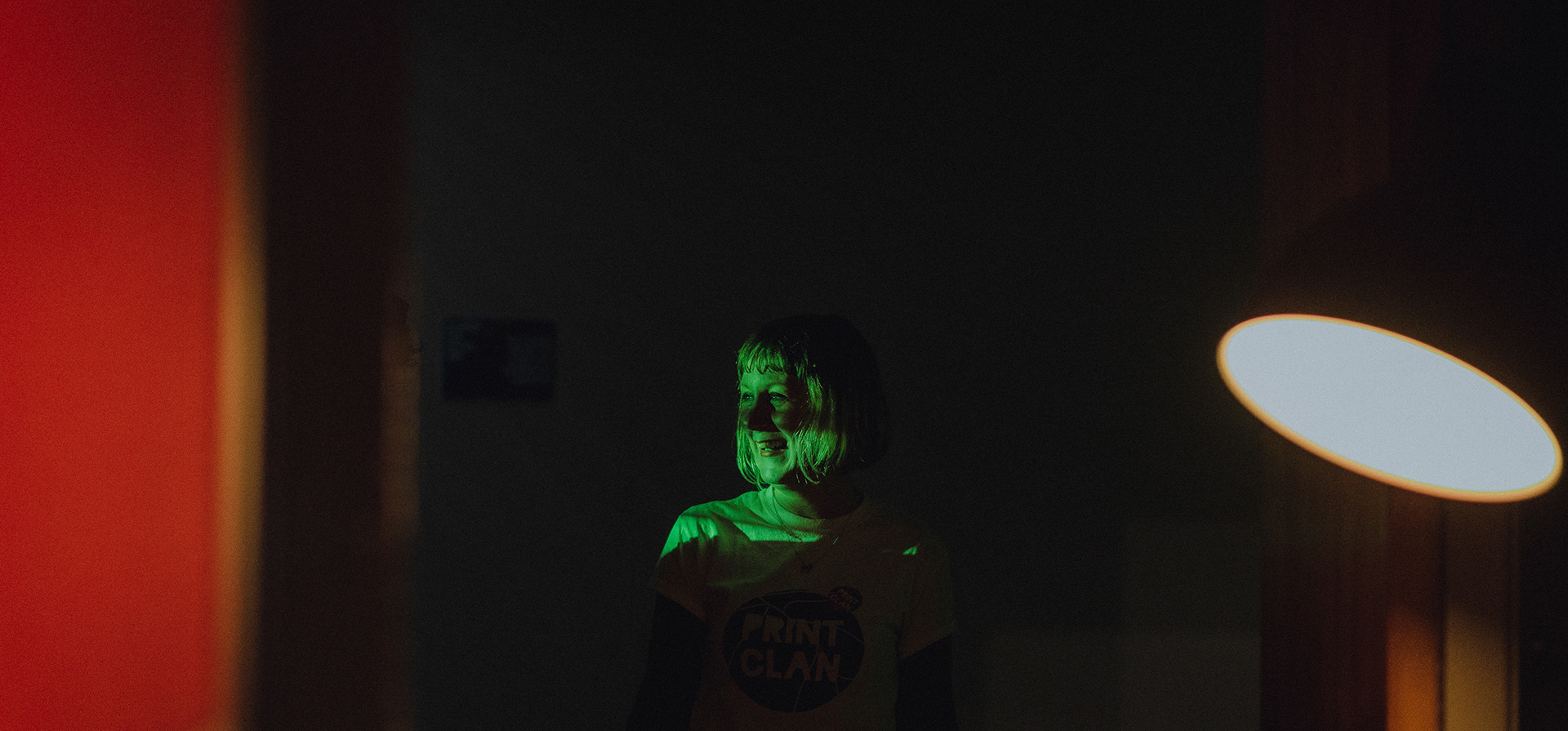 I am a multidisciplinary artist based in Glasgow, with diverse experience of creative facilitation, both as an Arts Tutor and an Expressive Arts Facilitator. I came to Glasgow in 1999 to study photography and returned in 2016  after 10 years living and working in The Netherlands.
My artistic practice has developed from my work as an Expressive Arts Facilitator which uses art making to recognise and represent feelings and emotions and emphasises artistic experience as a tool for self-discovery and self-expression.
I work across the mediums of photography and printmaking and my practice has now expanded to include painting. I have an experimental approach to my works and enjoy combining different techniques within them, most recently bringing screen printed motifs into my paintings.
I have been part of the RSE funded research project
Aural Textiles
 since 2018 working on collaborations with both textiles and ceramics practitioners.  
In 2020, I co-founded Glasgow Infinitive of Facilitation and Therapy (GIFT) alongside an art therapist and dramatherapist to support the mental health of children and their families across the city through the delivery of our schools-based arts therapies programme.
South Block
60-64 Osborne Street
Glasgow
G1 5QH