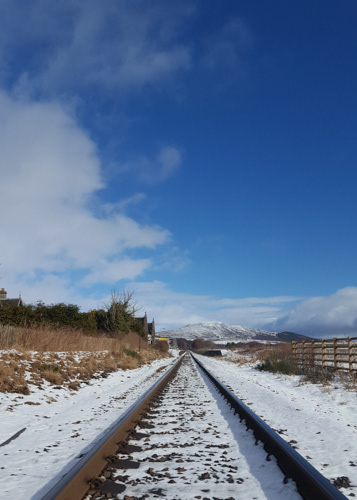 During the first
Aural Textiles
 workshop at Newtonmore we learnt the process of capturing sounds such as birdsong, footsteps and running water and translating them into spectrograms to use as a starting point for textile design. The spectrograms lend themselves well to creating knit or weave patterns directly or can be made into repeat patterns for print.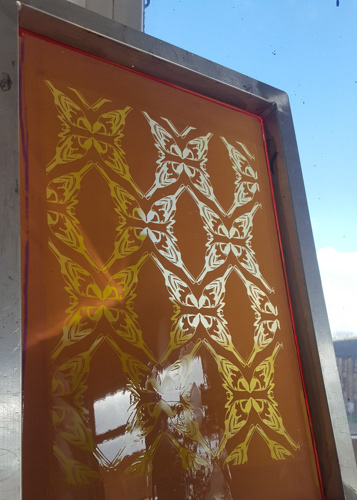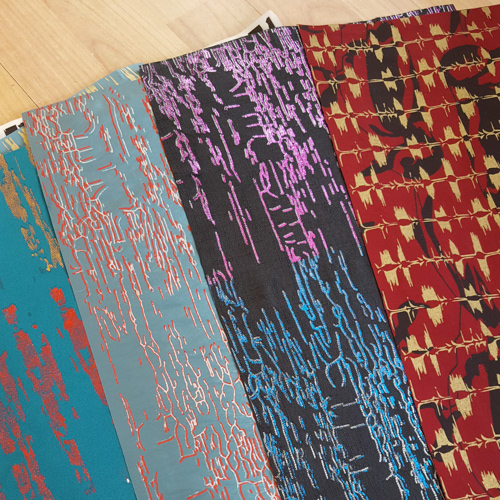 We met for the second round of workshops in June in Plockton which gave us the opportunity to share our work to date and understand more about each other's design and making processes. This proved to be quite varied since we have weavers, knitters and printers on the project team. 
These are some of my screen printed and stitched samples.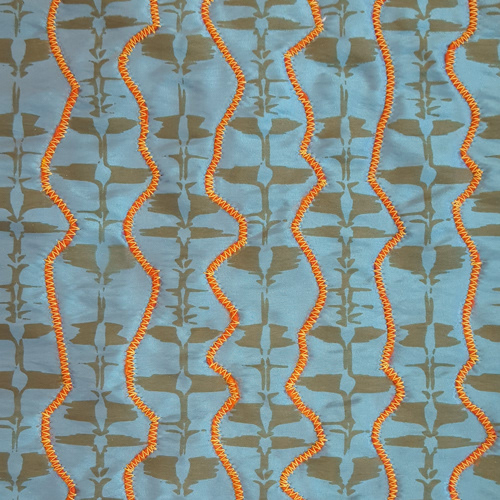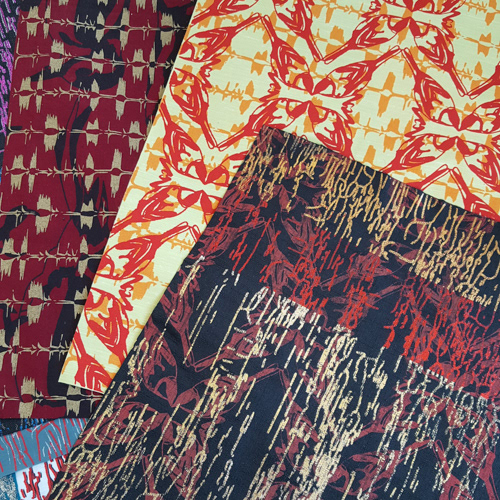 Our exhibition Tangible Sounds was held at the Faulkner Museum in Forres in September. I hand printed a three metre panel as my final piece, which joined the other project members' woven, knitted and printed textiles. The first layer of my pattern was developed from a waveform of a great tit bird song; the top layer is a tiled repeat initiated from a drawing and designed digitally.